---
Nice story by Lesley Hamilton about the marine paintings in Seafood New Zealand magazine
11th March, 2022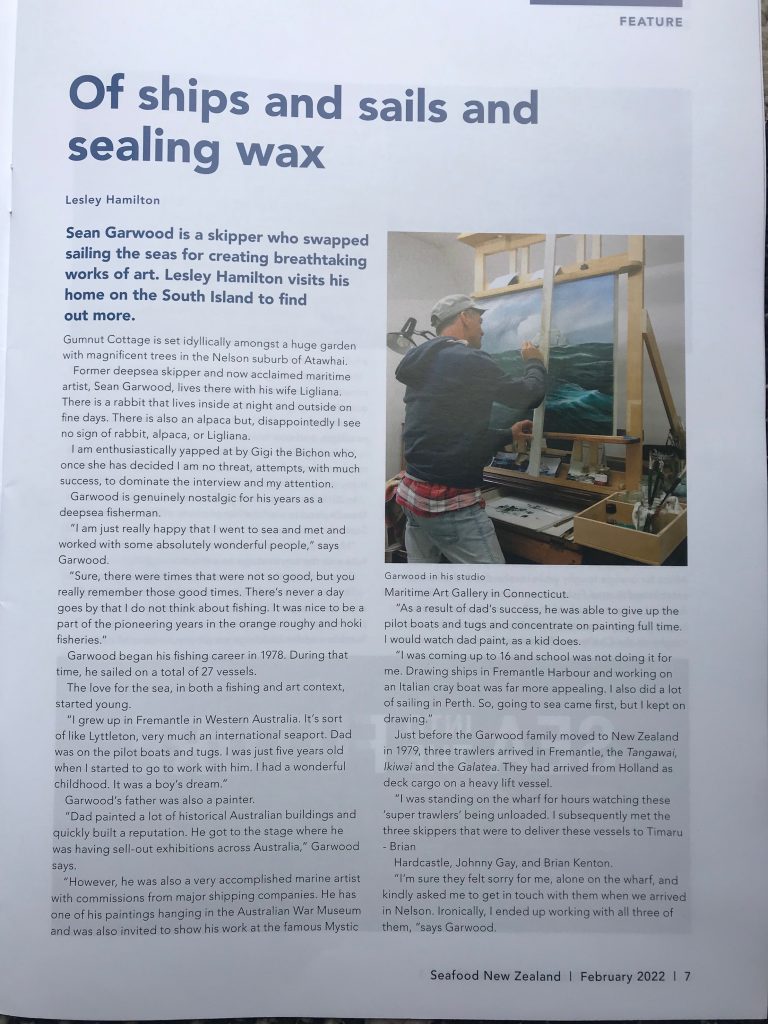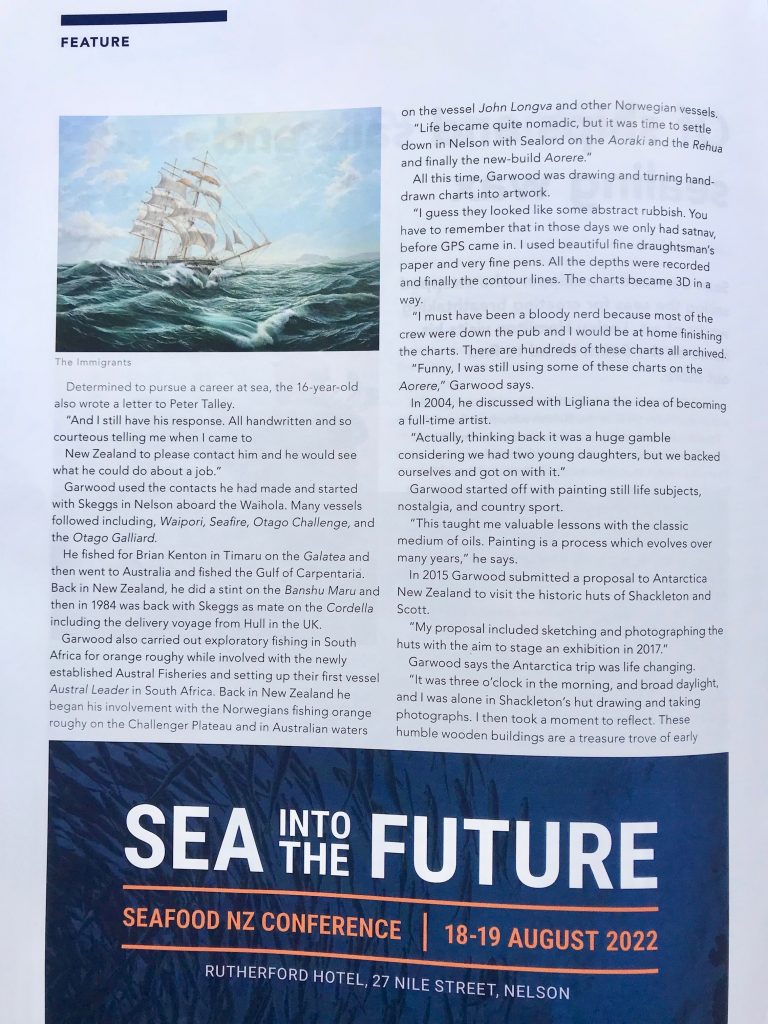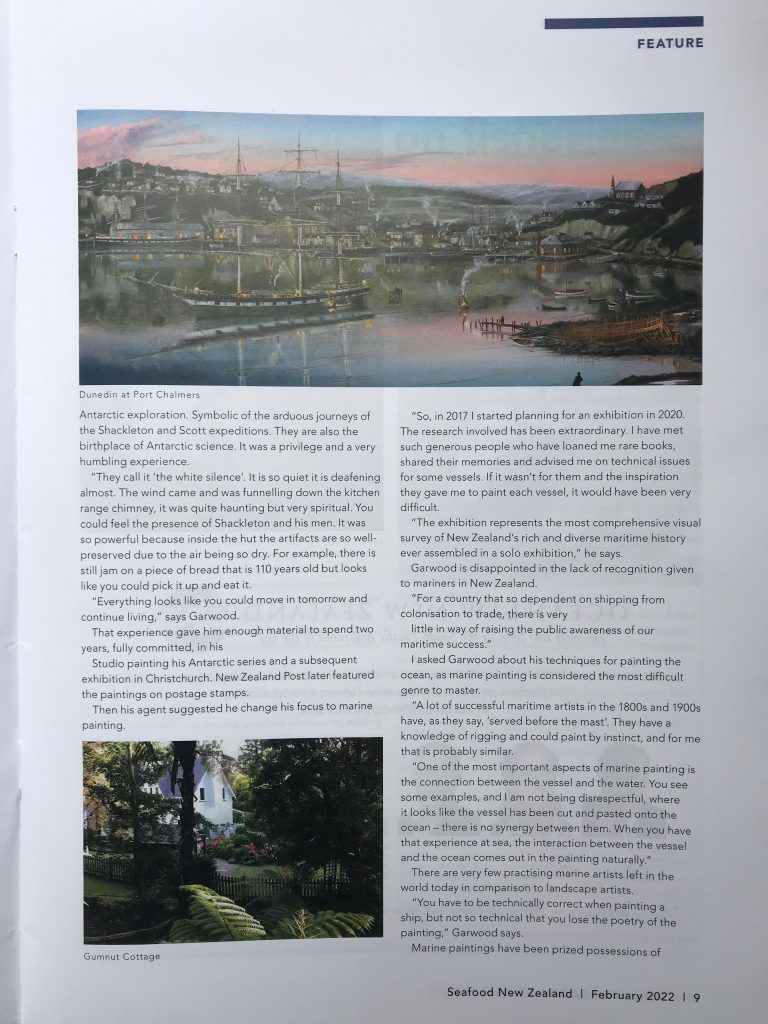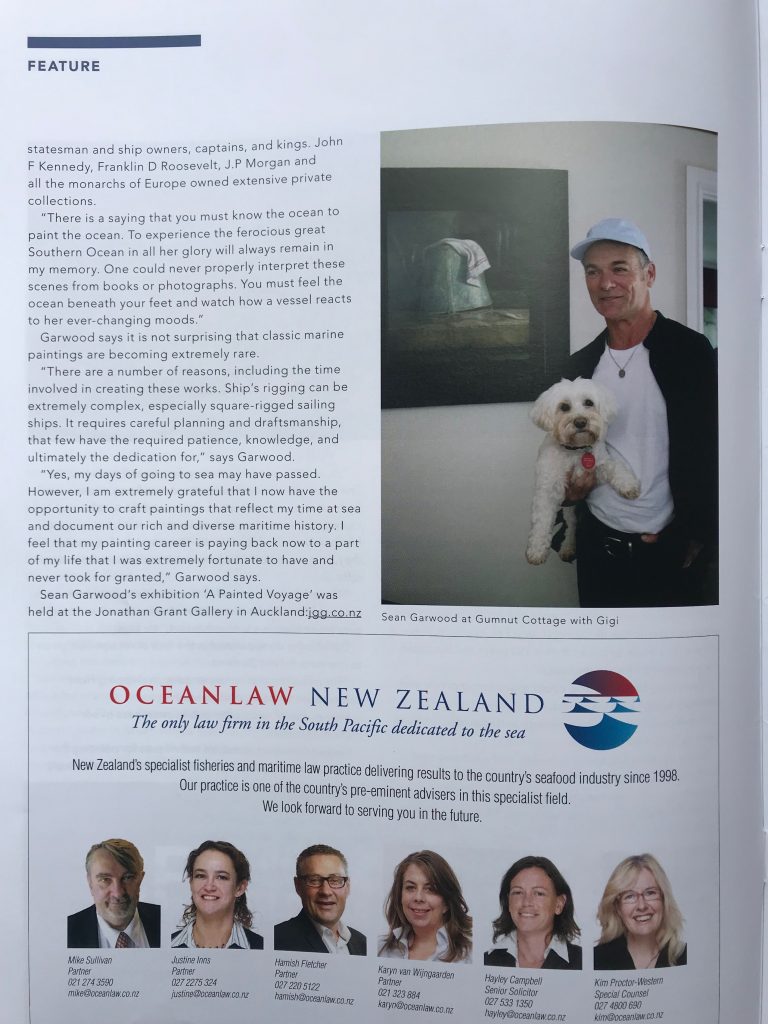 ---
Gold gilded frames
3rd March, 2022
The paintings featured at my exhibition 'A Painted Voyage' were framed in gold gilded frames. Grant Bezett, director of Fine Art Society New Zealand https://www.fineartsociety.net/sean-garwood crafted these magnificent frames. The process takes an immense amount of time, patience and skill.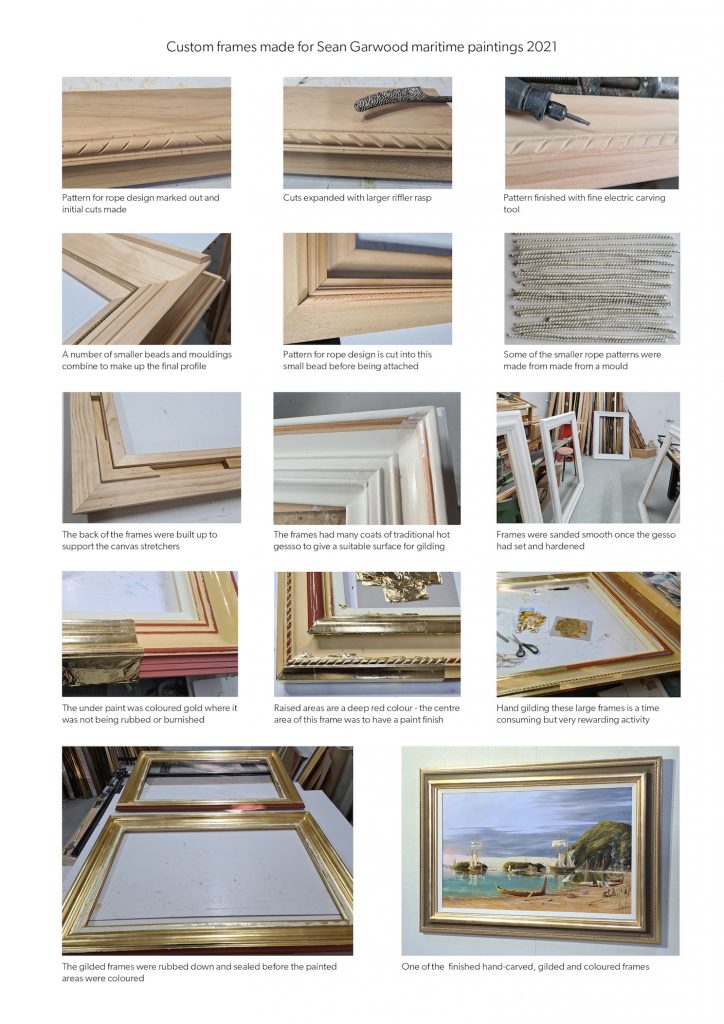 ---
Gold gilded frames
3rd March, 2022
Paintings featured in the 'A painted Voyage' exhibition were framed by Grant Bazett, director of Fine Art Society New Zealand. Each painting was set in a gold gilded frame, a process which demands an immense amount of time and patience. Here are some images to indicate the level of detail that goes into these frames.
---
Jonathan Grant Gallery 'A Painted Voyage' exhibition November 2021
3rd March, 2022
Here are a few images of the paintings hanging at the the magnificent 'Jonathan Grant Gallery', Parnell Auckland. The exhibition titled 'A Painted Voyage' documented New Zealand's rich and diverse maritime history. Jonathan and his team done a fantastic job with selling a majority of the paintings during very challenging times with Covid.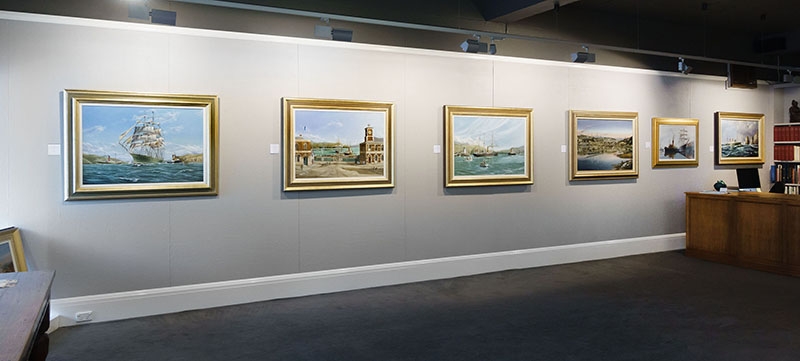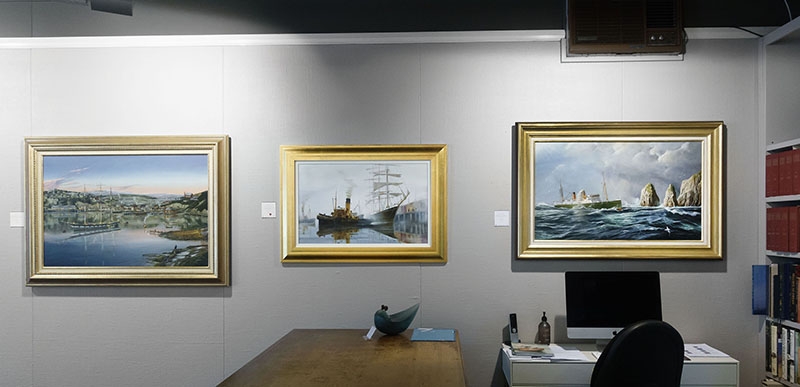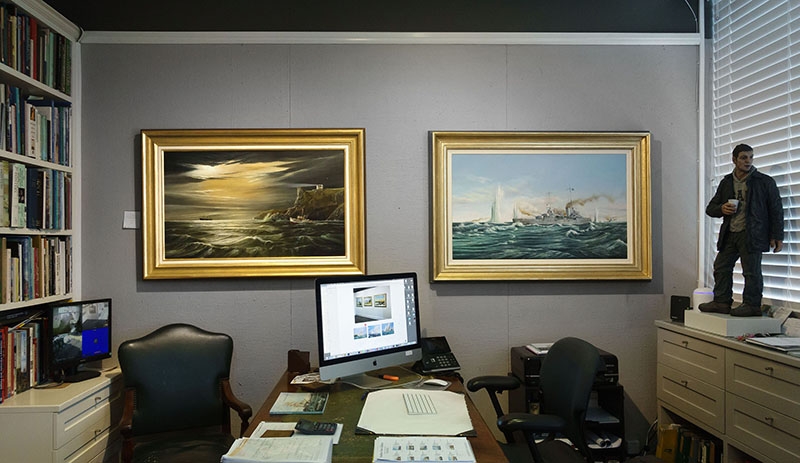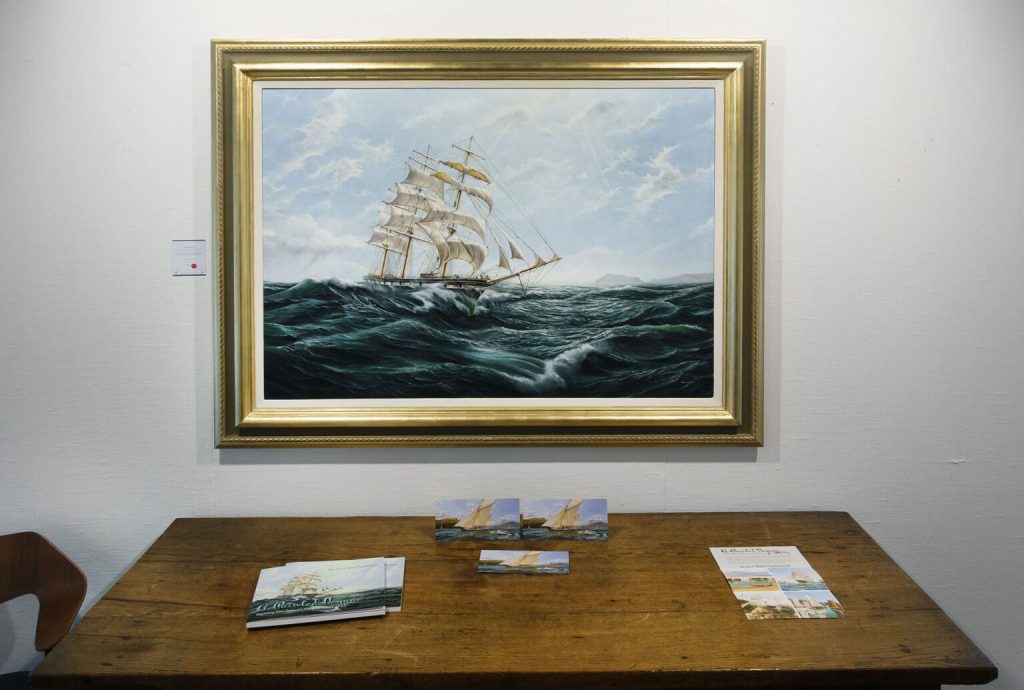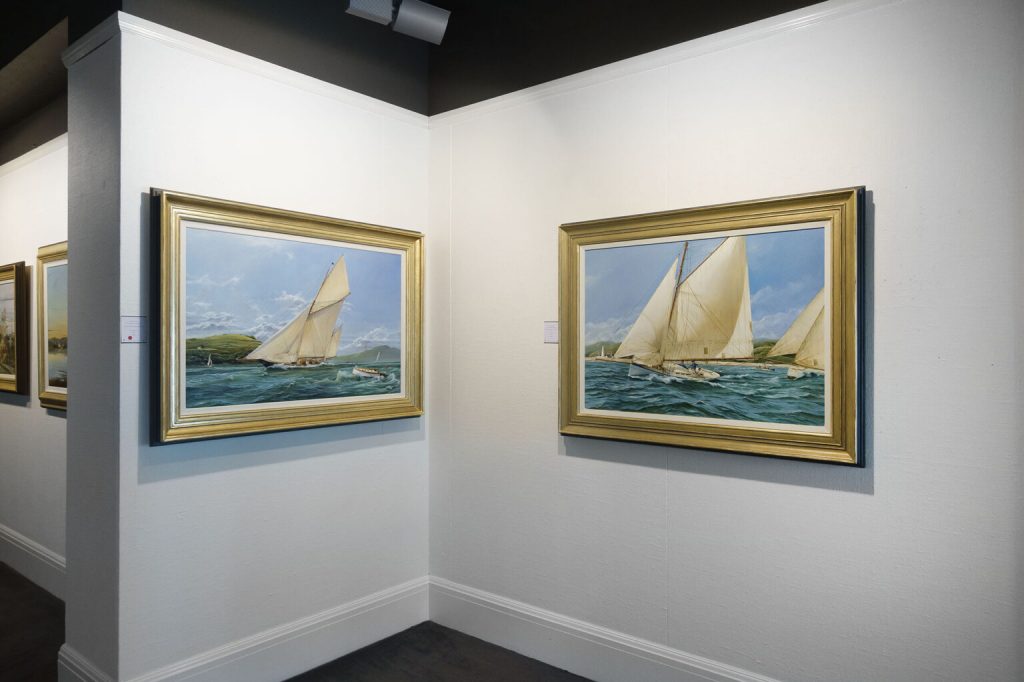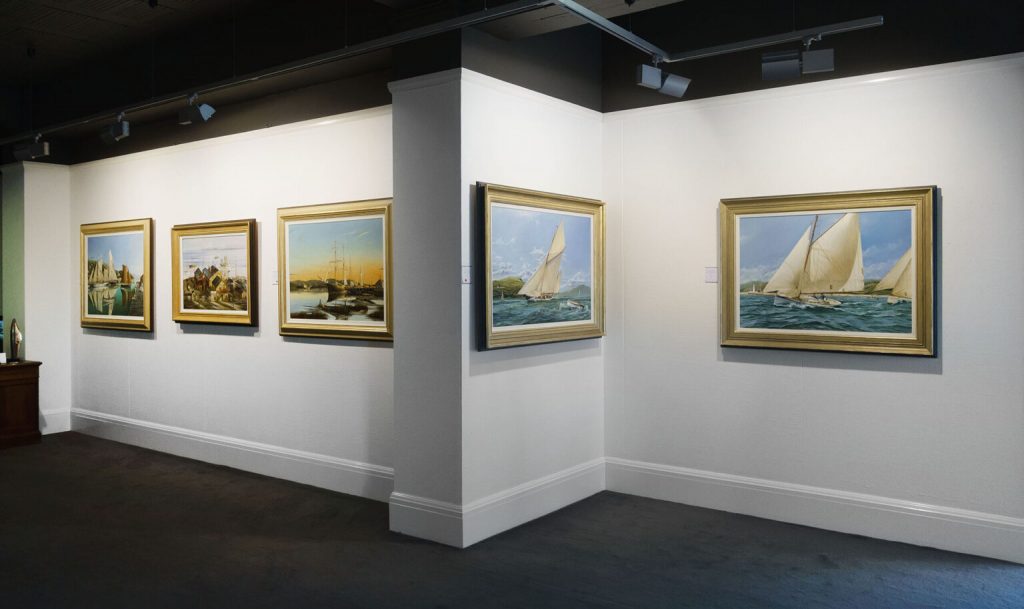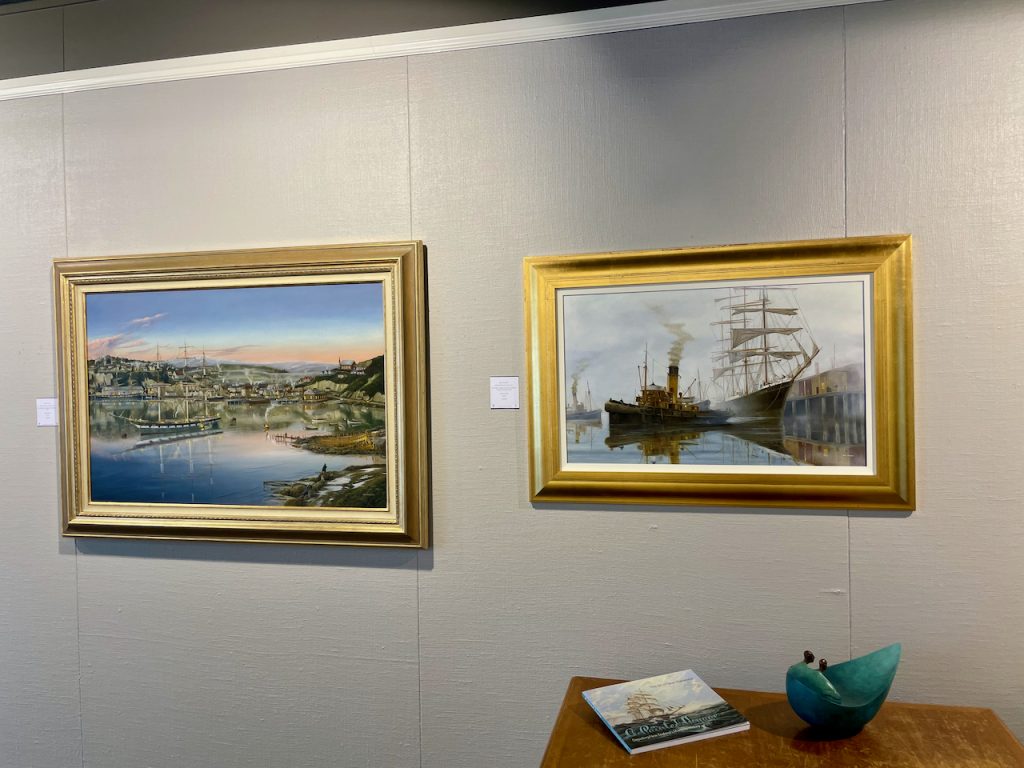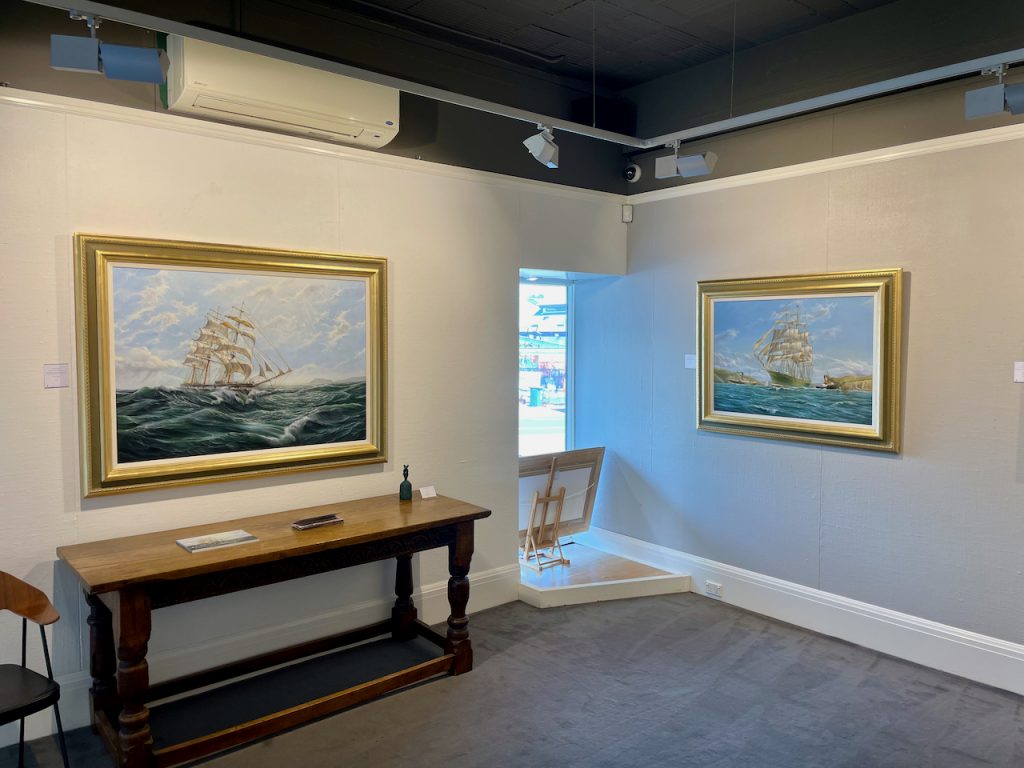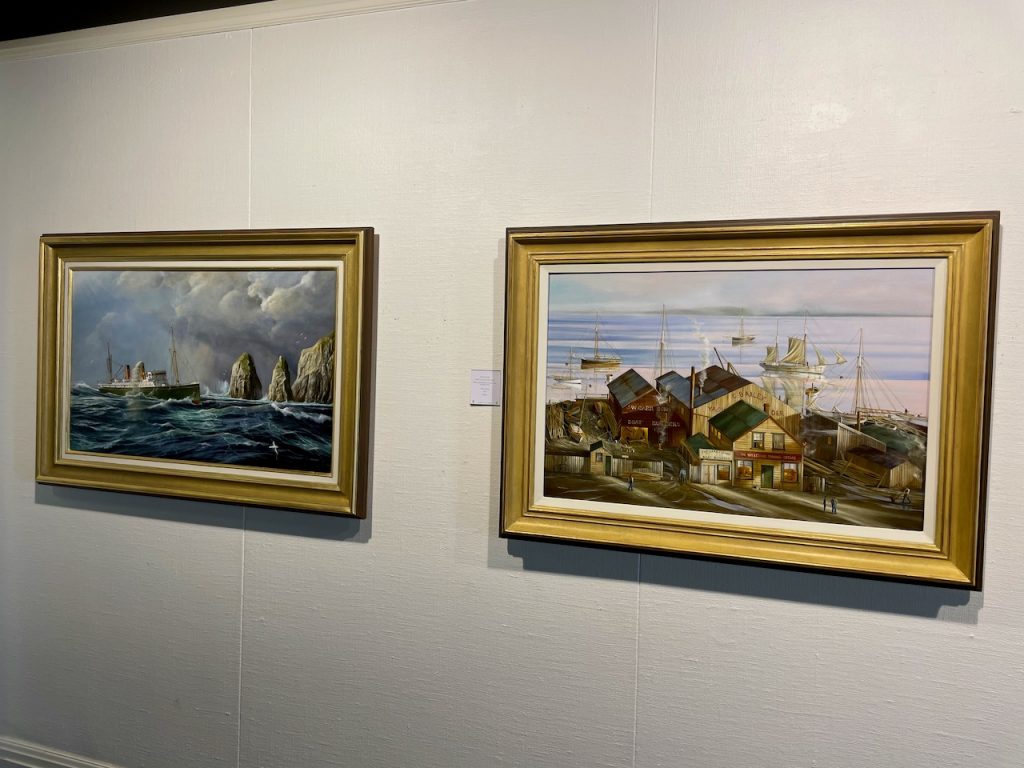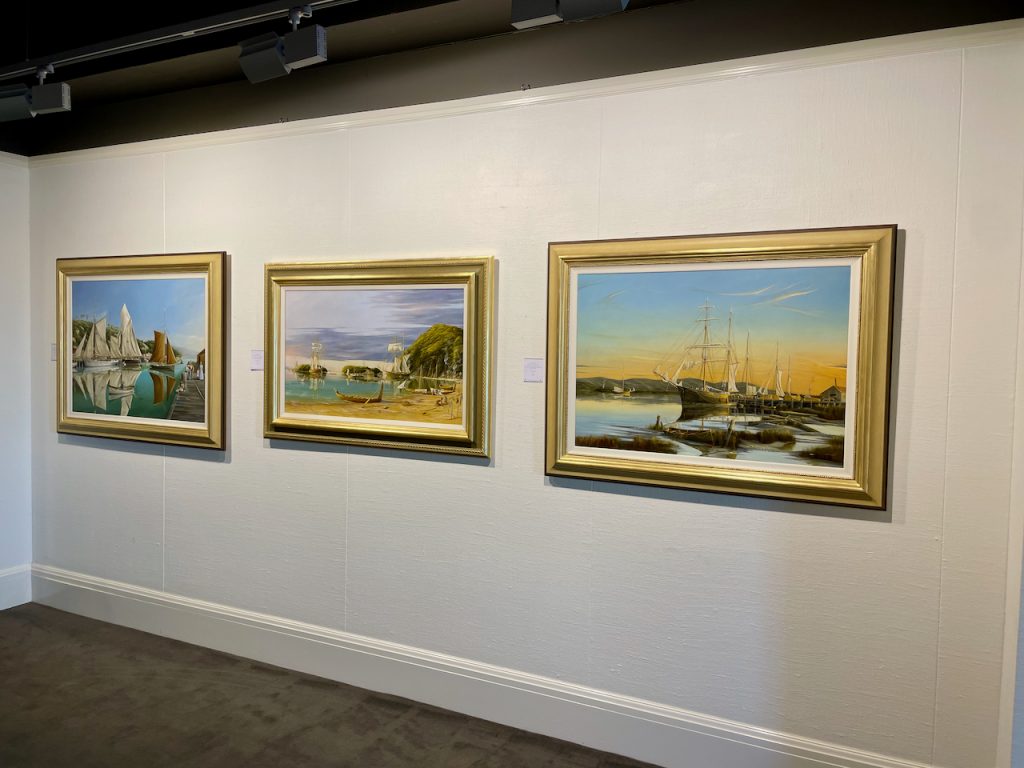 ---
Small detail section of the painting the glorious "Jessie Logan".
7th February, 2019
Here we have a close up showing the bow wave of "Jessie logan". There's nothing more satisfying than painting a good bow wave. In a marine painting it is probably one of the most important features. If done properly it can give so much energy to the painting. The painting of "Jessie Logan" will be featured in the new Zealand's Maritime history exhibition in early 2021 to be held in Auckland.
---
Sneak peak at one of the marine paintings.
12th November, 2018
Here is a section of one of the marine paintings that will be on show at the exhibition. It has been steady progress with each painting taking on average seven weeks full time to complete. This is not including the research involved. The exhibition will include two paintings depicting New Zealand's proud history in sailing.
---
Front cover and feature story in the legendary Antarctic magazine " Antarctic".
20th August, 2018
---
New exhibition – maritime paintings.
14th March, 2018
I am now underway with a new exhibition that will feature maritime paintings. This is my preferred subject matter and one that I know very well having spent 28 years at sea. The next exhibition will be in Auckland in 3 years that will be a visual narrative covering the maritime history of New Zealand from the 1800s to early 1900s that may also include the war years. A tremendous amount of research is required with a number of people assisting including maritime historians and some very knowledgable people on the square rigged ships. The exhibition will also include port scenes. New Zealand has such a rich and diverse marine history and no wonder she is known world wide for her maritime prowess. I will endeavor to cover every maritime sector.
I will post regular images with updates on how the paintings are progressing.
The attached images are of the first painting that depicts New Zealander Frank Worsley taking one of the four sextant sights that enabled Shackletons "James Caird" to successfully reach South Georgia on the epic voyage from Elephant Island. Frank Worsley a New Zealand Master Mariner that richly deserves his place in New Zealand's maritime history.
---
Life after the Antarctic paintings
20th February, 2018
Here is the last painting that was almost completed before the Antarctic paintings. I must say painting old leather boots is very enjoyable. To create the rich leather  so you can almost smell it is the challenge. In this case the painting depicts a pair of  ladies boots from the Victorian era set in a scene of a old potting shed.
Please visit again for an update on my next exhibition and subjects.
---
Nice story about the Antarctic paintings and New Zealand Post stamps. Please click on the link.
20th February, 2018
---