Historic Ships of the 19th Century
Much of New Zealand's early history is interconnected with stories about encounters at sea. Trade and exchange, voyaging and migration, settlement and interactions between Māori and Pākehā were centred around the ocean. Each of the four stamps featuring paintings created by Sean Garwood in 2021 depict important historic scenes.
In this stamp issue, each maritime scene offers a snapshot of early 19th-century life in this country.
Depicted in the stamps is an 1843 trading scene in Golden Bay near Nelson, an 1852 whaling expedition on American whaling vessel the Charles W. Morgan, settler ship the Mataura shown navigating rough seas and the Felicity and a fleet of sailing vessels in what was known then as Blind Bay (now Tasman Bay or Te Tai-o-Aorere).
Together the stamps provide a snapshot in time, accurately depicting early 19th century waka, ships and boats and offering a fascinating glimpse into Aotearoa New Zealand's past.
Date of issue: 3 February 2022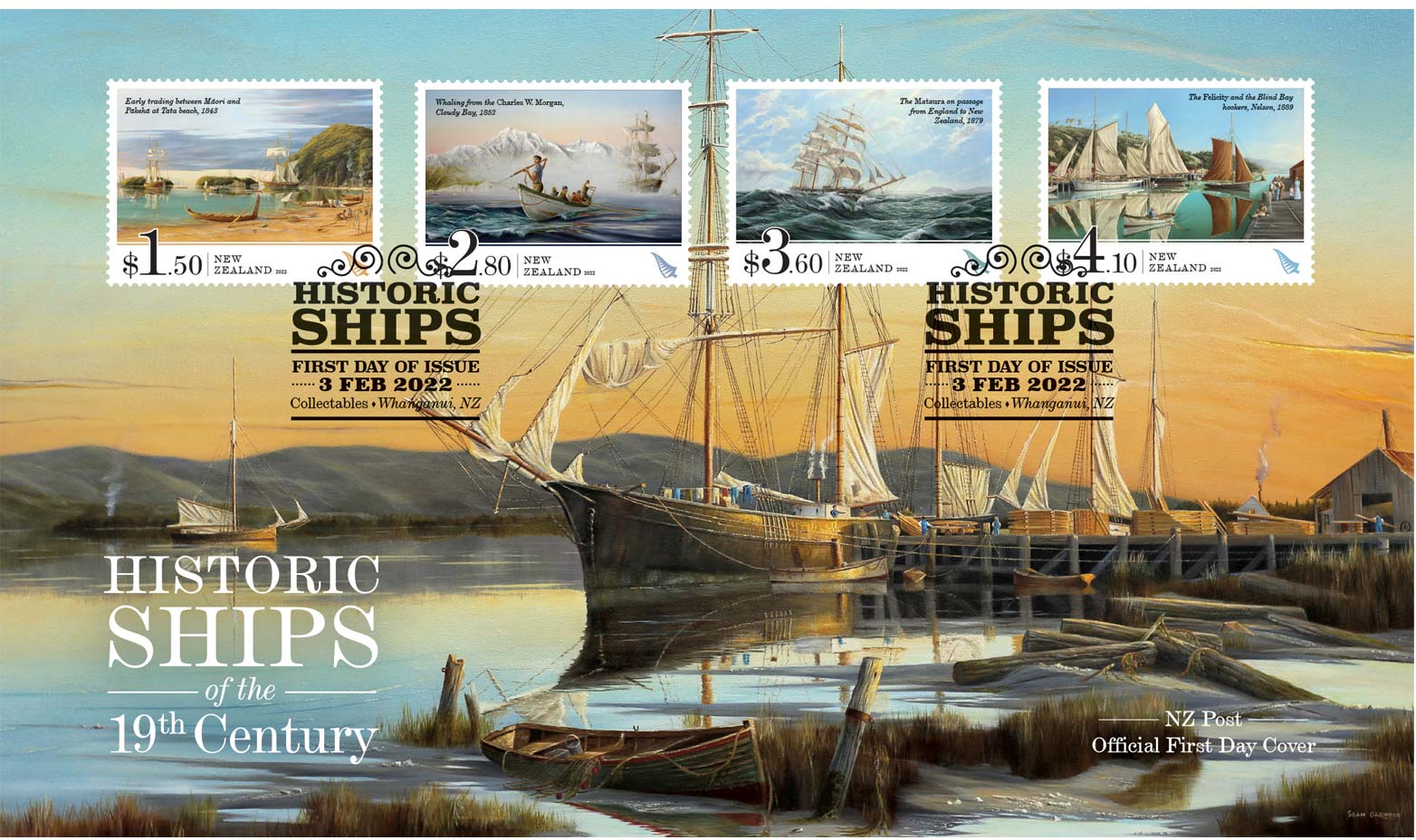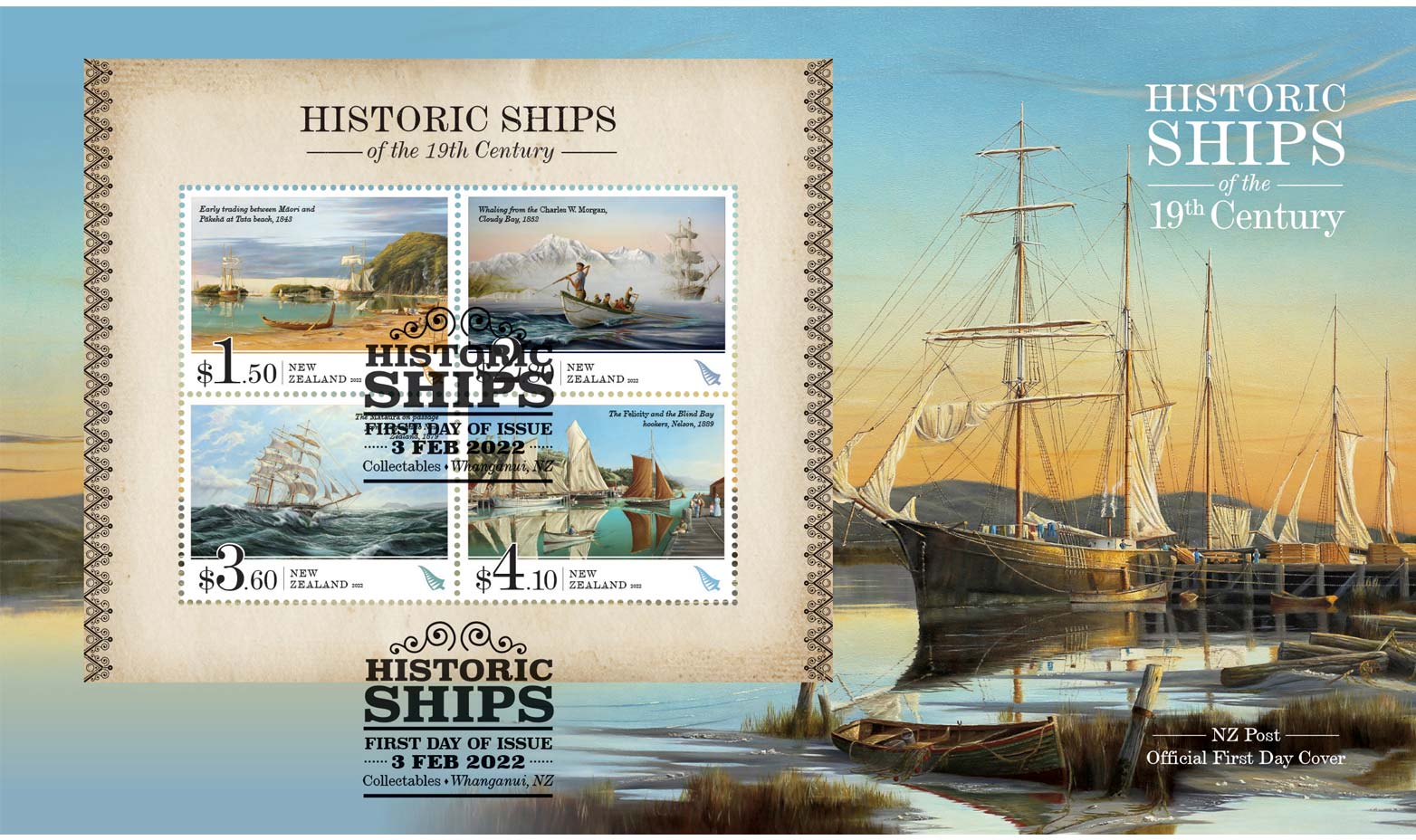 Find out more about NZ Post Collectables Historic Ships of the 19th Century. Click here
There is also an informative blog about the stamps. Click here
---
Historic huts of the Ross Dependency
Following Sean Garwoods November 2015 trip to Antarctica with Antarctica New Zealand and Antarctic Heritage Trust NZ Post issues a suite of stamps featuring his paintings under the title of "Historic Huts of the Ross Dependency".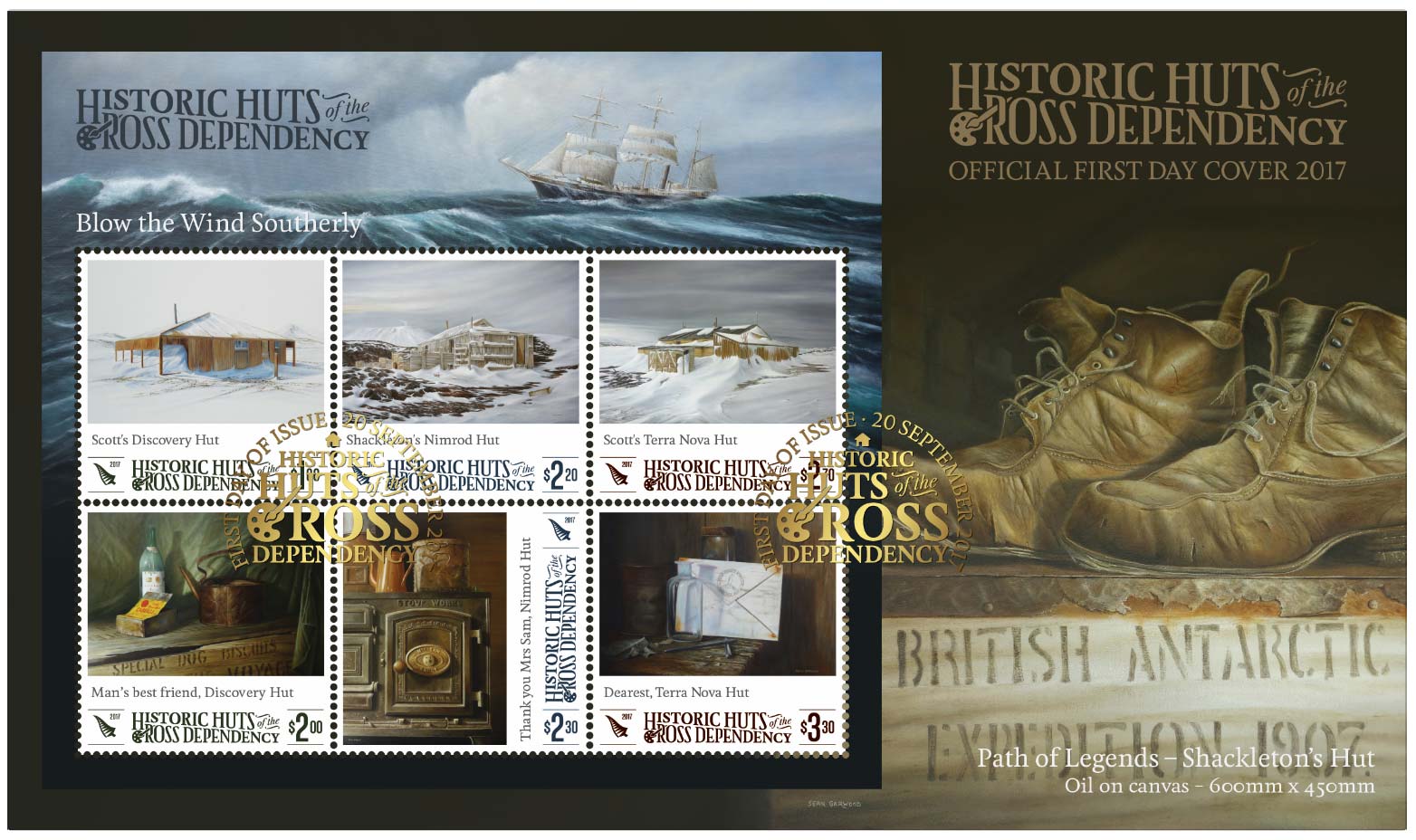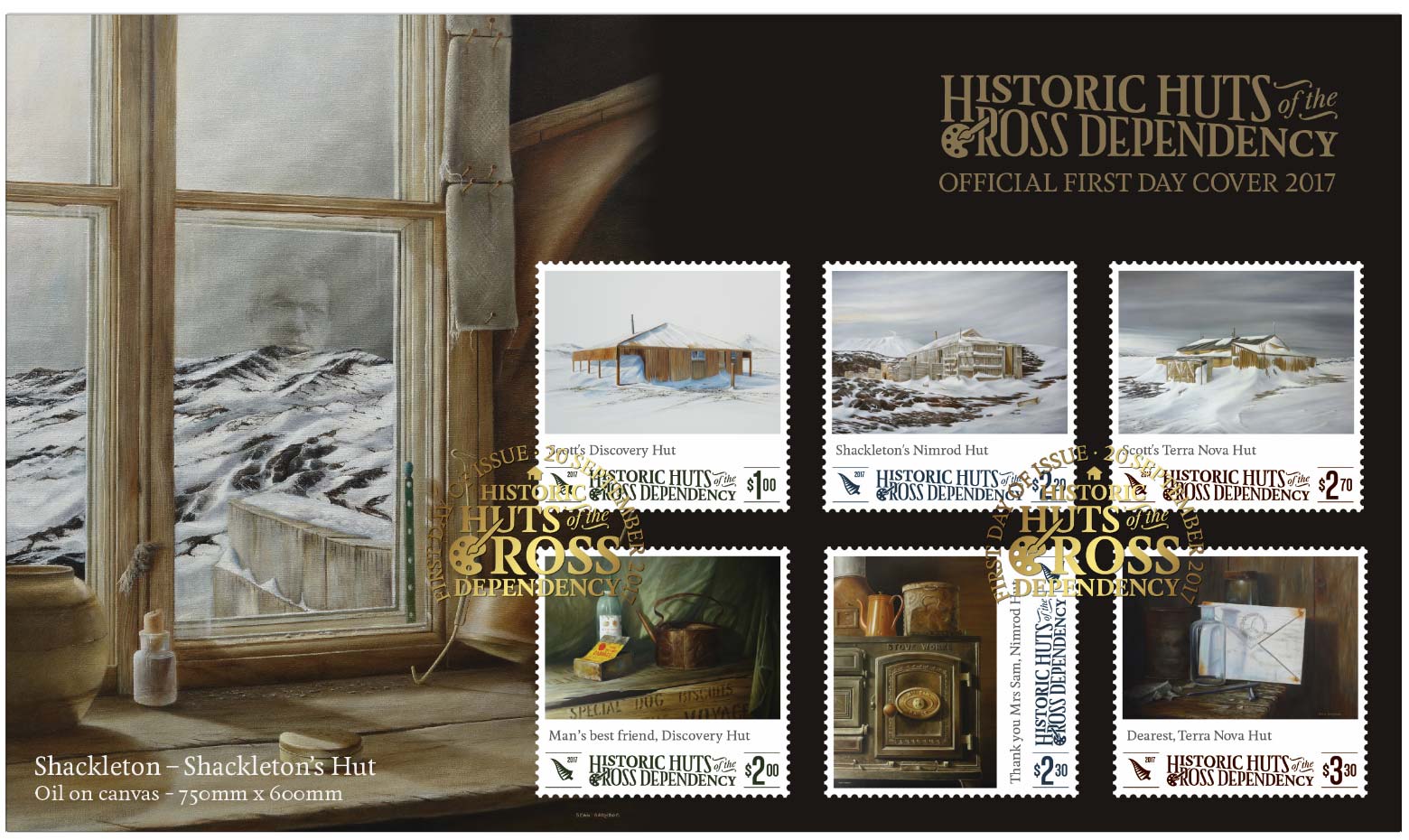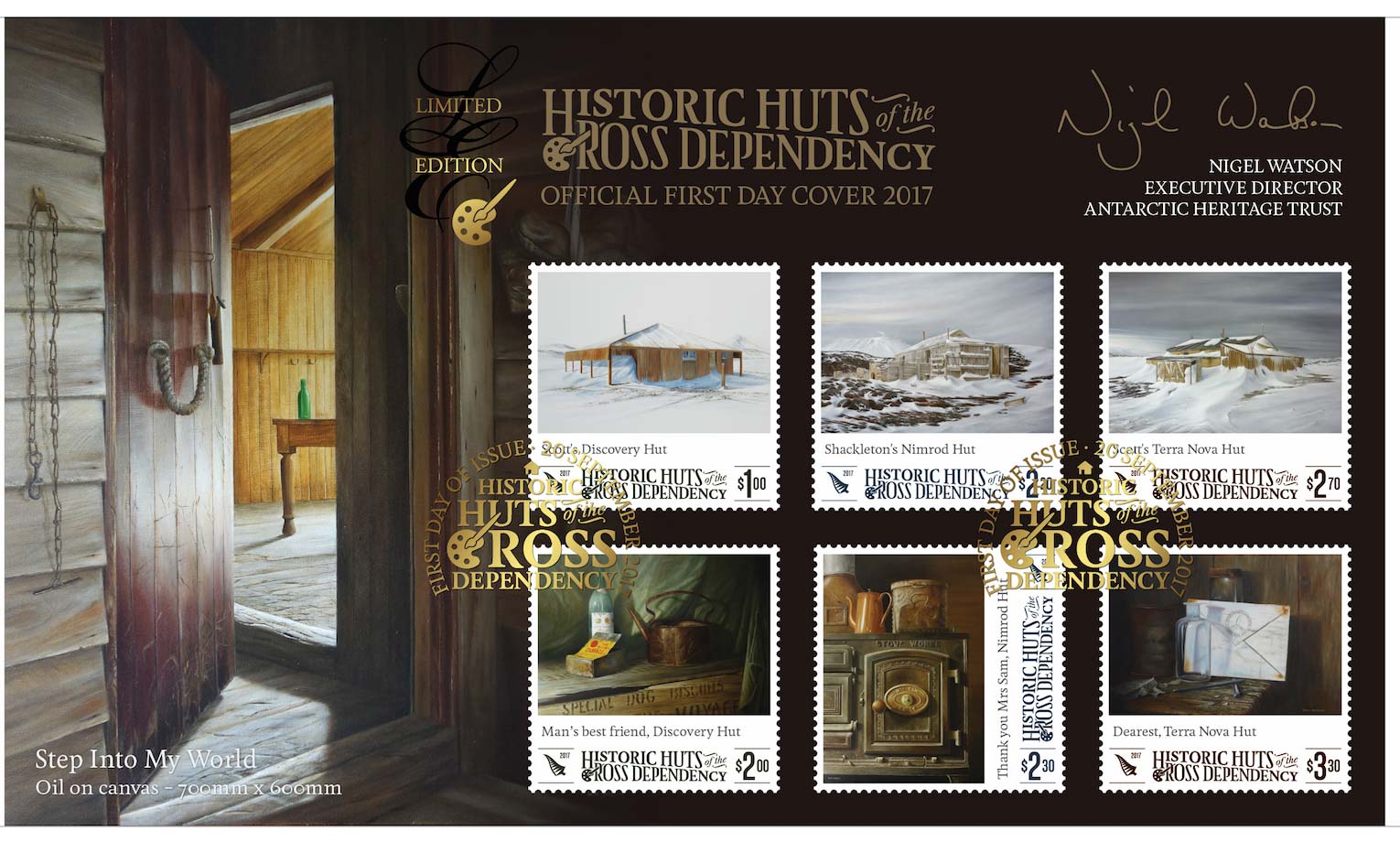 Find out about the NZPost's Historic Huts of the Ross Dependency stamp set featuring Sean's paintings.
Click here
Listen to Sean talk to Kathryn Ryan
Listen to Sean talk to Kathryn Ryan about his oil painting project recording the intimate detail of life in the huts of Scott and Shackleton.
Click here
INTERESTING LINKS
antarcticanz.govt.nz
nzaht.org
antarctica.recollect.co.nz
sony.co.nz/electronics/cameras
Travel to Antarctica was supported by Antarctica New Zealand through the Community Engagement Programme.