Timeless images rendered in exquisite detail that evoke a feeling of romantic nostalgia
Sean Garwood's almost obsessive attention to detail creates works that are rich in light and texture – the folds of fabric, the toughness of dry leather, the glint of light on a belt buckle- and it's in these details where one begins to truly appreciate Garwood's technical and compositional skills.
It is in Garwood's work where one is likely to be surprised by how such simple arrangements of everyday objects can be rendered so thoughtfully so that the not-real is so very nearly-real and this is the true skill of the realist painter.
Garwood has also studied in depth the techniques used by the old masters, which is essential for creating fine oil paintings. These traditional methods of oil painting will surely endure the test of time and increase the longevity of the investment.
Garwood's own unique style of classic realism stand him alongside New Zealand's leading and well known realists artists.
Read about Garwood in Stuff's article "Artist gets stamp of approval for the second time". Click here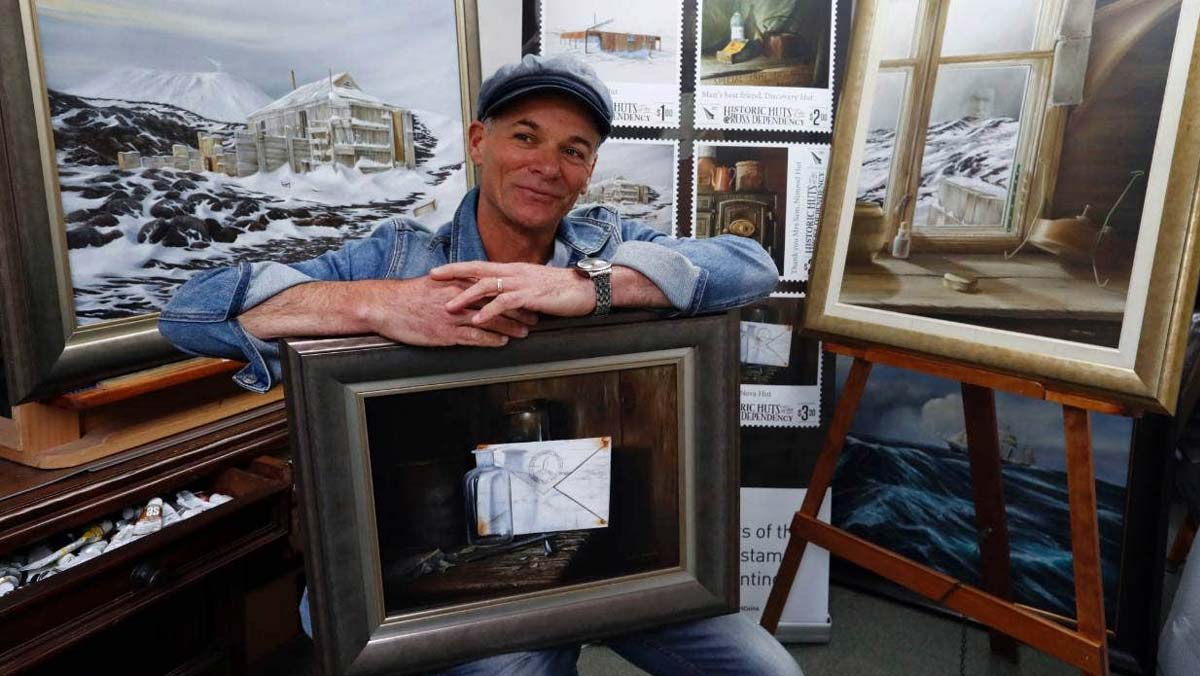 ---
Formative years – looking back
Nelson artist Sean Garwood was born in England and grew up in Western Australia.
From a very young age Sean was influenced by his father's highly successful full-time painting career. Growing up on the coast near the port town of Fremantle Western Australia and motivated by his fathers success, Sean would spend many hours sketching amongst Fremantle's rich maritime heritage.
During this time his father was exhibiting his work throughout Australia and New Zealand. Thoughts of becoming a full-time artist like his father were put on hold as the natural progression of a boyhood dream to become a ships master became a reality. After arriving in New Zealand at the age of 16 he became the youngest deep sea master at only 21.
The family has a rich maritime history including being a descendant of admiral Eliab Harvey, who was captain of the "Temeraire" at the battle of Trafalgar. The earlier family name being Harvey-Garwood.
During his many years on the sea, Sean continued to draw and was increasingly influenced by his fathers meticulous detailed compositions and never lost the inspiration to take up a full-time painting career.
Sean, along with his wife Ligliana, currently reside on a country property in Nelson. Although their two daughters are overseas "Gumnut Cottage" is still and will always be home.
The connection with the sea is vital as a marine artist. Sean sails a small classic gaff rigged yacht "Tinker" which also allows him to connect with like minded people.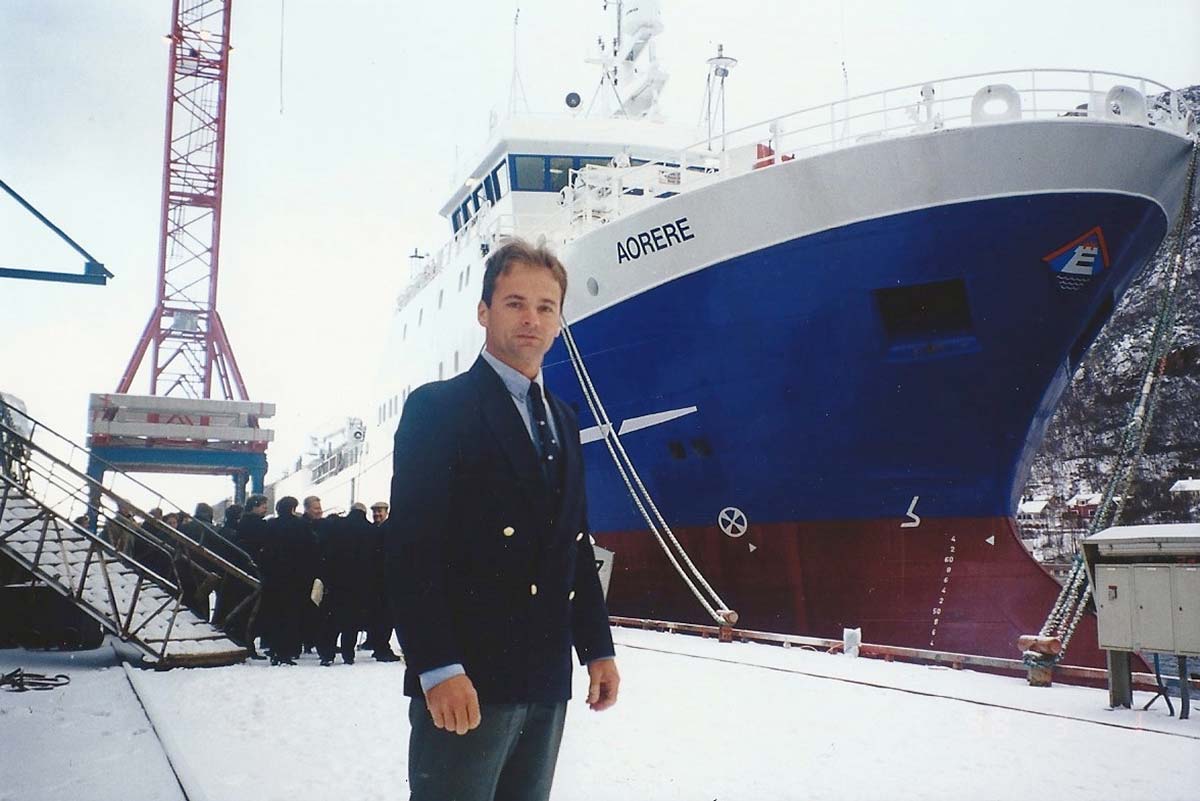 ---
Classic marine paintings
Marine paintings are one of the most difficult genres of painting to master. It's not surprising that the most recognisable marine artists had experience on the high seas.
Living and working on the ocean for many years certainly has been an asset for me when crafting each painting. There is a saying that you must know the ocean to paint the ocean. To experience the furocious great Southern Ocean in all her glory will always remain in my memory. One could never properly interpret these scenes from books or photographs. You must feel the ocean beneath your feet and watch how a vessel reacts to her ever changing moods.
Additionally my love for ships since I was a small boy has allowed me to portray their complex forms and challenging planes from any perspective. The complexities involved in painting these subjects can not be under – estimated particularly when composing historical scenes where a high level of research is involved. Although the technical aspect of the subject is important I am also conscious that the poetry of the painting is not lost.
It is not surprising that classic marine paintings are becoming extremely rare now. There is a number of reasons including the time involved in creating these works. Ships rigging can be extremely complex especially square rigged sailing ships. It requires careful planning and draftmanship that few have the required patience, knowledge and ultimately the dedication. In fact it maybe viewed as becoming a lost art.